Totes Signature Basic AOC Compact Umbrella - Leopard
$ 22.00
Size Guide
---
Three Section Basic Auto Open Umbrella That Opens to 42" while closing to a folded size of 11".
---
Related Items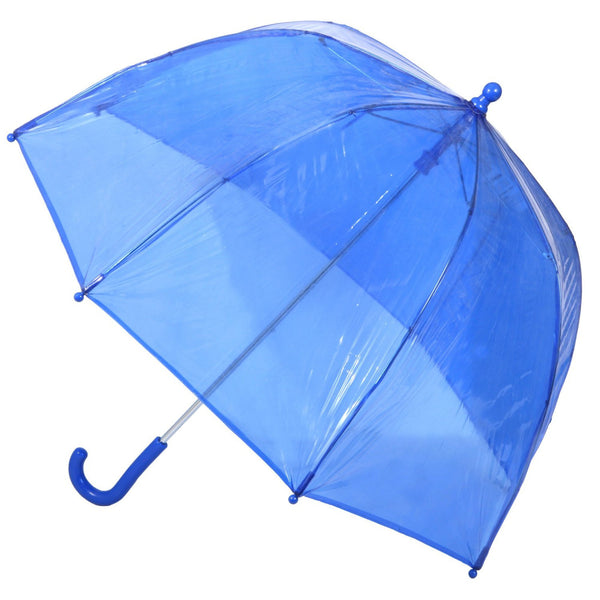 Totes Bubble Umbrella - Kids
$ 15.00
Size Guide
---
Bubble Umbrella for Kids See through water-proof cover for extra rain protection, pinch-proof runner and covered safety tips, fun tinted bubble style. totes bubble umbrellas for kids! Canopy opens to...
Totes Clear Bubble Umbrella - Geo Boxes
$ 23.22
Size Guide
---
Have fun in the rain! Get a clear view on the world with the totes bubble umbrella. The deep dome provides extra rain protection and you can see clearly through...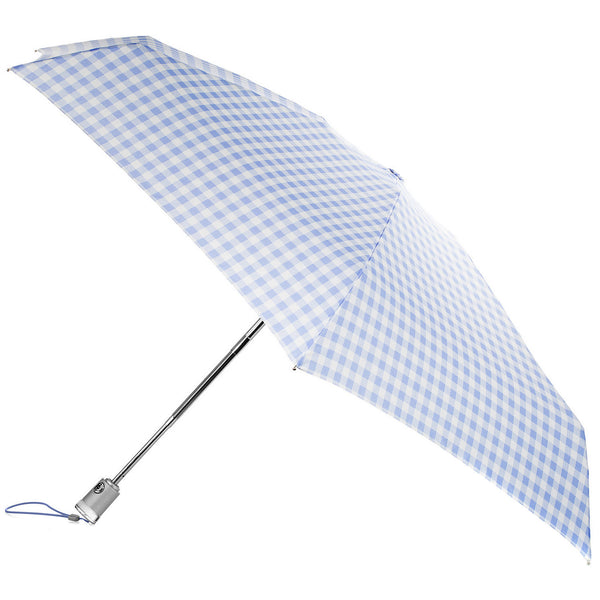 Totes Micro Fashion Micro AOC Umbrella - Miami Gingham
$ 27.99
Size Guide
---
Stay comfortable and dry under your favorite stylish totes fashion print auto open/close umbrella. Auto open/close button allows for one hand operation. The totes micro fashion umbrella folds to just...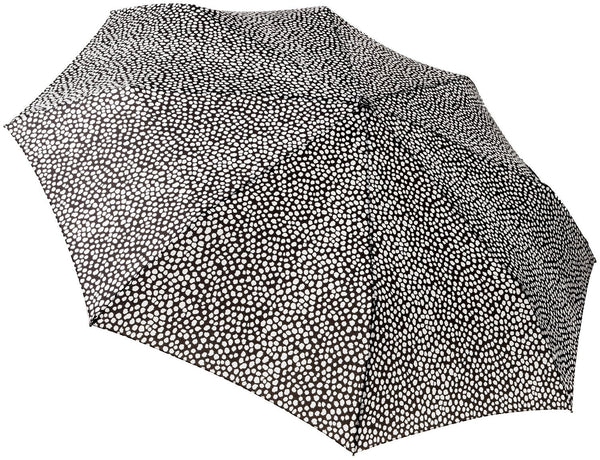 Totes Titan Super Strong AOC Compact Umbrella - Delicate
$ 40.00
Size Guide
---
Meet totes Titan: our durable umbrella designed with robust weather elements in mind. This durable umbrella provides superior protection in winds of up to 70 MPH. Super Strong aluminum ribs...
Size Chart
Shoe Width Chart
Men's Shoe Widths
2A
B
D
2E
4E
6E
X-Narrow
Narrow
Standard
Wide
X-Wide
XX-Wide
Women's Shoe Widths
4A
2A
B
D
2E
4E
X-Narrow
Narrow
Standard
Wide
X-Wide
XX-Wide
Kids' Shoe Widths
N
M
W
X-Wide
Narrow
Standard
Wide
X-Wide
Shoe Size Chart
Because the foot is three-dimensional, any two-dimensional measuring tool, such as a ruler or Brannock device®, can only approximate your true shoe size. Please also keep in mind the manufacturers use different lasts to construct their shoes, and sizing may vary accordingly.
Women's Size Conversions

 

| US Sizes | Euro Sizes | UK Sizes | Inches | CM |
| --- | --- | --- | --- | --- |
| 4 | 35 | 2 | 8.1875" | 20.8 |
| 4.5 | 35 | 2.5 | 8.375" | 21.3 |
| 5 | 35-36 | 3 | 8.5" | 21.6 |
| 5.5 | 36 | 3.5 | 8.75" | 22.2 |
| 6 | 36-37 | 4 | 8.875" | 22.5 |
| 6.5 | 37 | 4.5 | 9.0625" | 23 |
| 7 | 37-38 | 5 | 9.25" | 23.5 |
| 7.5 | 38 | 5.5 | 9.375" | 23.8 |
| 8 | 38-39 | 6 | 9.5" | 24.1 |
| 8.5 | 39 | 6.5 | 9.6875" | 24.6 |
| 9 | 39-40 | 7 | 9.875" | 25.1 |
| 9.5 | 40 | 7.5 | 10" | 25.4 |
| 10 | 40-41 | 8 | 10.1875" | 25.9 |
| 10.5 | 41 | 8.5 | 10.3125" | 26.2 |
| 11 | 41-42 | 9 | 10.5" | 26.7 |
| 11.5 | 42 | 9.5 | 10.6875" | 27.1 |
| 12 | 42-43 | 10 | 10.875" | 27.6 |
 

Men's Size Conversions

 

| US Sizes | Euro Sizes | UK Sizes | Inches | CM |
| --- | --- | --- | --- | --- |
| 6 | 39 | 5.5 | 9.25" | 23.5 |
| 6.5 | 39 | 6 | 9.5" | 24.1 |
| 7 | 40 | 6.5 | 9.625" | 24.4 |
| 7.5 | 40-41 | 7 | 9.75" | 24.8 |
| 8 | 41 | 7.5 | 9.9375" | 25.4 |
| 8.5 | 41-42 | 8 | 10.125" | 25.7 |
| 9 | 42 | 8.5 | 10.25" | 26 |
| 9.5 | 42-43 | 9 | 10.4375" | 26.7 |
| 10 | 43 | 9.5 | 10.5625" | 27 |
| 10.5 | 43-44 | 10 | 10.75" | 27.3 |
| 11 | 44 | 10.5 | 10.9375" | 27.9 |
| 11.5 | 44-45 | 11 | 11.125" | 28.3 |
| 12 | 45 | 11.5 | 11.25" | 28.6 |
| 13 | 46 | 12.5 | 11.5625" | 29.4 |
| 14 | 47 | 13.5 | 11.875" | 30.2 |
| 15 | 48 | 14.5 | 12.1875" | 31 |
| 16 | 49 | 15.5 | 12.5" | 31.8 |
 

Big Kid Size Conversions (7 – 12 years)

 

| US Sizes | Euro Sizes | UK Sizes | Inches | CM |
| --- | --- | --- | --- | --- |
| 3.5 | 35 | 2.5 | 8.625" | 21.9 |
| 4 | 36 | 3 | 8.75" | 22.2 |
| 4.5 | 36 | 3.5 | 9" | 22.9 |
| 5 | 37 | 4 | 9.125" | 23.2 |
| 5.5 | 37 | 4.5 | 9.25" | 23.5 |
| 6 | 38 | 5 | 9.5" | 24.1 |
| 6.5 | 38 | 5.5 | 9.625" | 24.4 |
| 7 | 39 | 6 | 9.75" | 24.8 |
 

Little Kid Size Conversions (4 – 7 years)

 

| US Sizes | Euro Sizes | UK Sizes | Inches | CM |
| --- | --- | --- | --- | --- |
| 10.5 | 27 | 9.5 | 6.625" | 16.8 |
| 11 | 28 | 10 | 6.75" | 17.1 |
| 11.5 | 29 | 10.5 | 7" | 17.8 |
| 12 | 30 | 11 | 7.125" | 18.1 |
| 12.5 | 30 | 11.5 | 7.25" | 18.4 |
| 13 | 31 | 12 | 7.5" | 19.1 |
| 13.5 | 31 | 12.5 | 7.625" | 19.4 |
| 1 | 32 | 13 | 7.75" | 19.7 |
| 1.5 | 33 | 14 | 8" | 20.3 |
| 2 | 33 | 1 | 8.125" | 20.6 |
| 2.5 | 34 | 1.5 | 8.25" | 21 |
| 3 | 34 | 2 | 8.5" | 21.6 |
 

Toddler Size Conversions (9 Months – 4 years)

 

| US Sizes | Euro Sizes | UK Sizes | Inches | CM |
| --- | --- | --- | --- | --- |
| 3.5 | 19 | 2.5 | 4.25" | 10.8 |
| 4 | 19 | 3 | 4.5" | 11.4 |
| 4.5 | 20 | 3.5 | 4.625" | 11.7 |
| 5 | 20 | 4 | 4.75" | 12.1 |
| 5.5 | 21 | 4.5 | 5" | 12.7 |
| 6 | 22 | 5 | 5.125" | 13 |
| 6.5 | 22 | 5.5 | 5.25" | 13.3 |
| 7 | 23 | 6 | 5.5" | 14 |
| 7.5 | 23 | 6.5 | 5.625" | 14.3 |
| 8 | 24 | 7 | 5.75" | 14.6 |
| 8.5 | 25 | 7.5 | 6" | 15.2 |
| 9 | 25 | 8 | 6.125" | 15.6 |
| 9.5 | 26 | 8.5 | 6.25" | 15.9 |
| 10 | 27 | 9 | 6.5" | 16.5 |
 

Infant Size Conversions (0 – 9 months)

 

| US Sizes | Euro Sizes | UK Sizes | Inches | CM |
| --- | --- | --- | --- | --- |
| 0 | 15 | 0 | 3.125" | 7.9 |
| 1 | 16 | 0.5 | 3.5" | 8.9 |
| 1.5 | 17 | 1 | 3.625" | 9.2 |
| 2 | 17 | 1 | 3.75" | 9.5 |
| 2.5 | 18 | 1.5 | 4" | 10.2 |
| 3 | 18 | 2 | 4.125" | 10.5 |