Timbuk2 Especial Raider Backpack
$ 79.00
Size Guide
---
Now an official winner of the International Design Excellence Award!
We earned a Silver Award in the Personal Accessories category from the Industrial Designers Society of America (IDSA). Designed in collaboration with San Francisco's Mission Cycling Club, the Raider Pack frees you to get in a pre-work ride without weighing you down.
Weighing less than a pound, the Raider Pack was named after Mission Cycling's morning 'raids' up to the to the top of the Marin Headlands before work. Cooked up over a post-ride breakfast at a San Francisco neighborhood café, Timbuk2 and Mission Cycling were sweaty, tired, and sick of carrying their street clothes in bulky backpacks built for hiking. Understanding the need for a small, lightweight commuter pack that could hold the day's essentials without slowing down the pre-work ride, this pack was born.
---
Related Items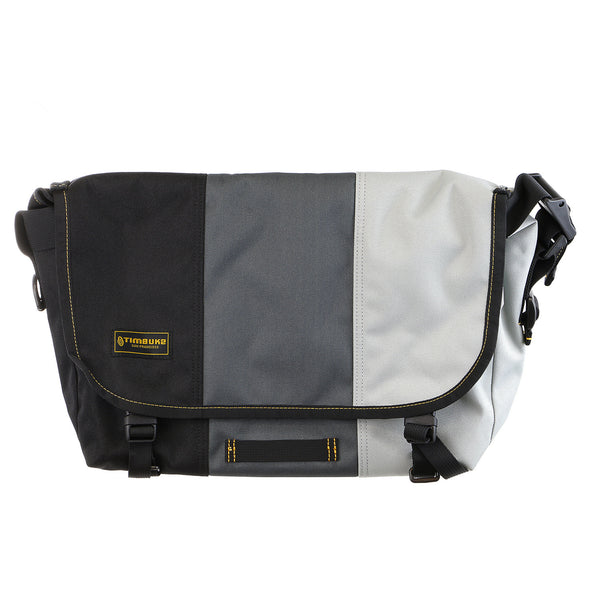 Timbuk2 Classic Messenger Bag
$ 99.99
Size Guide
---
100% Polyester Imported The Original Timbuk2 Messenger improved by 25 years experience Waterproof TPU liner and flap corner construction for excellent weatherproofing Internal organizer for pens, phones, and other small...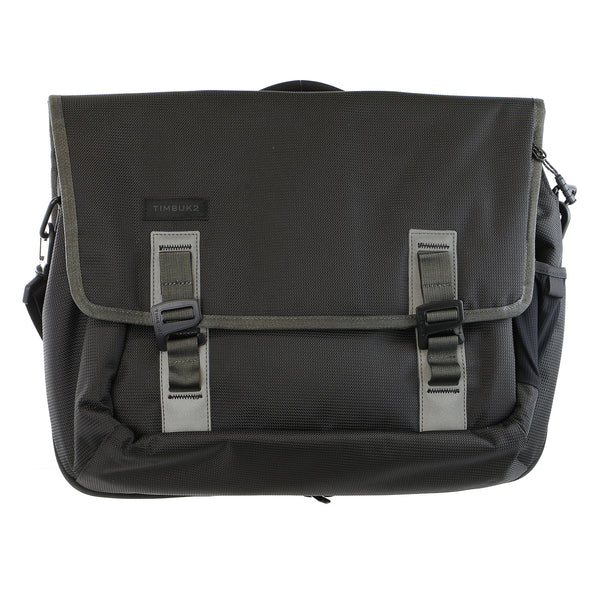 Timbuk2 Command Laptop Messenger Bag
$ 139.00
Size Guide
---
Luggage pass through for attaching to your roller bag Internal organizer for pens, phones, and other small stuff Coordinating strap pad included Removable crossbody strap for stabilization Timbuk2 cam enables...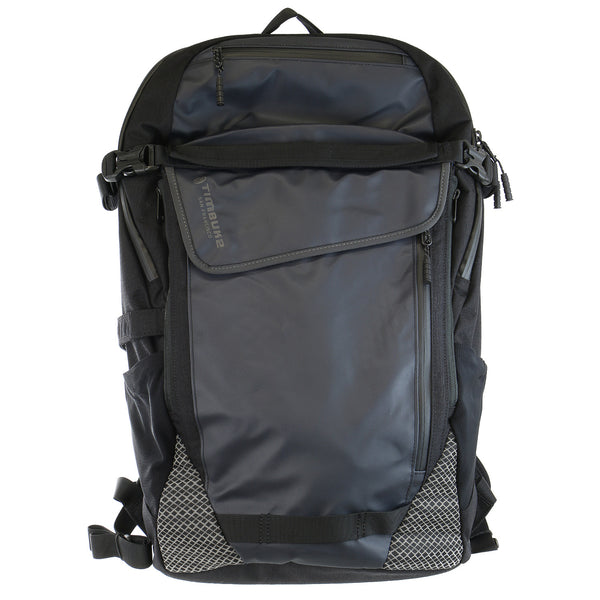 Timbuk2 Especial Medio Backpack
$ 179.00
Size Guide
---
Backbender flexible cooling panel for superior ventilation and comfort. Backpack straps feature high density foam with cooling mesh for ventilation. Comfort backpack straps with hydration or headphone routing, a reflective...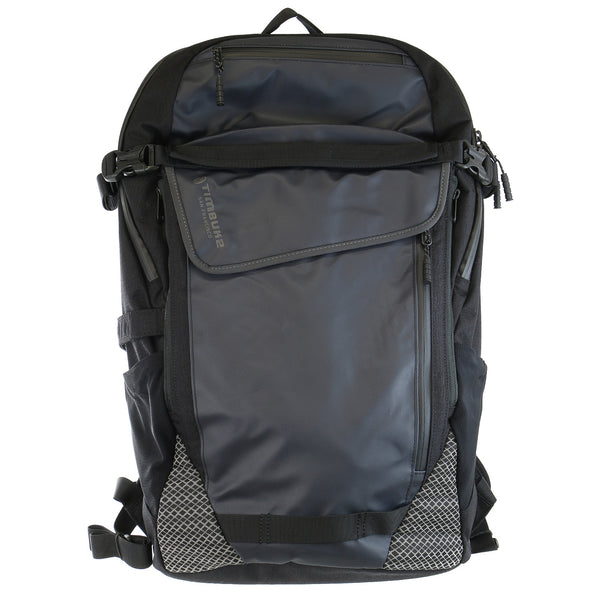 Timbuk2 Especial Tres Backpack
$ 209.00
Size Guide
---
A high volume weatherproof roll-top pack for serious cyclists. Dual side stretch pockets fit water bottles or U-lock. Features a waterproof rolltop plus swing around side access to the main...
Size Chart
Shoe Width Chart
Men's Shoe Widths
2A
B
D
2E
4E
6E
X-Narrow
Narrow
Standard
Wide
X-Wide
XX-Wide
Women's Shoe Widths
4A
2A
B
D
2E
4E
X-Narrow
Narrow
Standard
Wide
X-Wide
XX-Wide
Kids' Shoe Widths
N
M
W
X-Wide
Narrow
Standard
Wide
X-Wide
Shoe Size Chart
Because the foot is three-dimensional, any two-dimensional measuring tool, such as a ruler or Brannock device®, can only approximate your true shoe size. Please also keep in mind the manufacturers use different lasts to construct their shoes, and sizing may vary accordingly.
Women's Size Conversions

 

| US Sizes | Euro Sizes | UK Sizes | Inches | CM |
| --- | --- | --- | --- | --- |
| 4 | 35 | 2 | 8.1875" | 20.8 |
| 4.5 | 35 | 2.5 | 8.375" | 21.3 |
| 5 | 35-36 | 3 | 8.5" | 21.6 |
| 5.5 | 36 | 3.5 | 8.75" | 22.2 |
| 6 | 36-37 | 4 | 8.875" | 22.5 |
| 6.5 | 37 | 4.5 | 9.0625" | 23 |
| 7 | 37-38 | 5 | 9.25" | 23.5 |
| 7.5 | 38 | 5.5 | 9.375" | 23.8 |
| 8 | 38-39 | 6 | 9.5" | 24.1 |
| 8.5 | 39 | 6.5 | 9.6875" | 24.6 |
| 9 | 39-40 | 7 | 9.875" | 25.1 |
| 9.5 | 40 | 7.5 | 10" | 25.4 |
| 10 | 40-41 | 8 | 10.1875" | 25.9 |
| 10.5 | 41 | 8.5 | 10.3125" | 26.2 |
| 11 | 41-42 | 9 | 10.5" | 26.7 |
| 11.5 | 42 | 9.5 | 10.6875" | 27.1 |
| 12 | 42-43 | 10 | 10.875" | 27.6 |
 

Men's Size Conversions

 

| US Sizes | Euro Sizes | UK Sizes | Inches | CM |
| --- | --- | --- | --- | --- |
| 6 | 39 | 5.5 | 9.25" | 23.5 |
| 6.5 | 39 | 6 | 9.5" | 24.1 |
| 7 | 40 | 6.5 | 9.625" | 24.4 |
| 7.5 | 40-41 | 7 | 9.75" | 24.8 |
| 8 | 41 | 7.5 | 9.9375" | 25.4 |
| 8.5 | 41-42 | 8 | 10.125" | 25.7 |
| 9 | 42 | 8.5 | 10.25" | 26 |
| 9.5 | 42-43 | 9 | 10.4375" | 26.7 |
| 10 | 43 | 9.5 | 10.5625" | 27 |
| 10.5 | 43-44 | 10 | 10.75" | 27.3 |
| 11 | 44 | 10.5 | 10.9375" | 27.9 |
| 11.5 | 44-45 | 11 | 11.125" | 28.3 |
| 12 | 45 | 11.5 | 11.25" | 28.6 |
| 13 | 46 | 12.5 | 11.5625" | 29.4 |
| 14 | 47 | 13.5 | 11.875" | 30.2 |
| 15 | 48 | 14.5 | 12.1875" | 31 |
| 16 | 49 | 15.5 | 12.5" | 31.8 |
 

Big Kid Size Conversions (7 – 12 years)

 

| US Sizes | Euro Sizes | UK Sizes | Inches | CM |
| --- | --- | --- | --- | --- |
| 3.5 | 35 | 2.5 | 8.625" | 21.9 |
| 4 | 36 | 3 | 8.75" | 22.2 |
| 4.5 | 36 | 3.5 | 9" | 22.9 |
| 5 | 37 | 4 | 9.125" | 23.2 |
| 5.5 | 37 | 4.5 | 9.25" | 23.5 |
| 6 | 38 | 5 | 9.5" | 24.1 |
| 6.5 | 38 | 5.5 | 9.625" | 24.4 |
| 7 | 39 | 6 | 9.75" | 24.8 |
 

Little Kid Size Conversions (4 – 7 years)

 

| US Sizes | Euro Sizes | UK Sizes | Inches | CM |
| --- | --- | --- | --- | --- |
| 10.5 | 27 | 9.5 | 6.625" | 16.8 |
| 11 | 28 | 10 | 6.75" | 17.1 |
| 11.5 | 29 | 10.5 | 7" | 17.8 |
| 12 | 30 | 11 | 7.125" | 18.1 |
| 12.5 | 30 | 11.5 | 7.25" | 18.4 |
| 13 | 31 | 12 | 7.5" | 19.1 |
| 13.5 | 31 | 12.5 | 7.625" | 19.4 |
| 1 | 32 | 13 | 7.75" | 19.7 |
| 1.5 | 33 | 14 | 8" | 20.3 |
| 2 | 33 | 1 | 8.125" | 20.6 |
| 2.5 | 34 | 1.5 | 8.25" | 21 |
| 3 | 34 | 2 | 8.5" | 21.6 |
 

Toddler Size Conversions (9 Months – 4 years)

 

| US Sizes | Euro Sizes | UK Sizes | Inches | CM |
| --- | --- | --- | --- | --- |
| 3.5 | 19 | 2.5 | 4.25" | 10.8 |
| 4 | 19 | 3 | 4.5" | 11.4 |
| 4.5 | 20 | 3.5 | 4.625" | 11.7 |
| 5 | 20 | 4 | 4.75" | 12.1 |
| 5.5 | 21 | 4.5 | 5" | 12.7 |
| 6 | 22 | 5 | 5.125" | 13 |
| 6.5 | 22 | 5.5 | 5.25" | 13.3 |
| 7 | 23 | 6 | 5.5" | 14 |
| 7.5 | 23 | 6.5 | 5.625" | 14.3 |
| 8 | 24 | 7 | 5.75" | 14.6 |
| 8.5 | 25 | 7.5 | 6" | 15.2 |
| 9 | 25 | 8 | 6.125" | 15.6 |
| 9.5 | 26 | 8.5 | 6.25" | 15.9 |
| 10 | 27 | 9 | 6.5" | 16.5 |
 

Infant Size Conversions (0 – 9 months)

 

| US Sizes | Euro Sizes | UK Sizes | Inches | CM |
| --- | --- | --- | --- | --- |
| 0 | 15 | 0 | 3.125" | 7.9 |
| 1 | 16 | 0.5 | 3.5" | 8.9 |
| 1.5 | 17 | 1 | 3.625" | 9.2 |
| 2 | 17 | 1 | 3.75" | 9.5 |
| 2.5 | 18 | 1.5 | 4" | 10.2 |
| 3 | 18 | 2 | 4.125" | 10.5 |