Rockport World Tour Classic Walking Shoe - Brown Tumbled - Mens
$ 100.00
Size Guide
---
The World Tour Women's Classic is the perfect women's casual walking shoe that appeals to the globetrotter in everyone and delivers what it takes to go the extra mile. Our proprietary Walking Platform Construction helps provide a wide base of support for heel and forefoot flexibility, while a padded tongue and collar helps protect from excessive rubbing and helps prevent blisters. Easy-to-clean full-grain leather conforms to the foot over time for a custom, comfortable fit and a rubber outsole helps to provide a durable grip on a variety of outdoor surfaces.
---
Related Items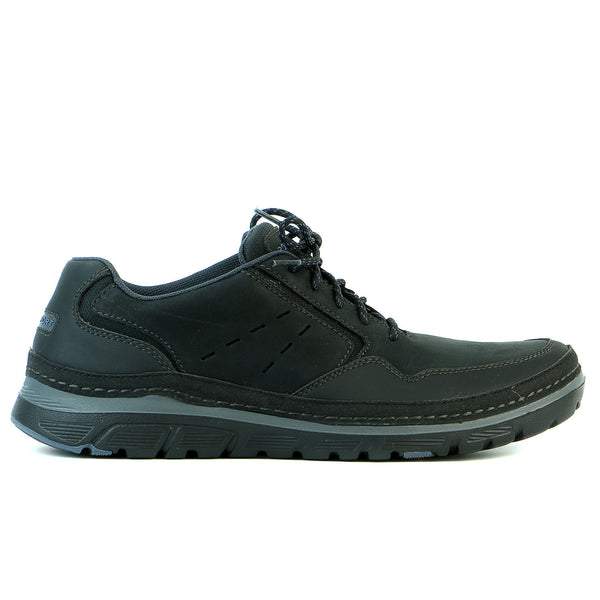 Rockport Activflex Rocsports Lt Spt Mgd  Walking Shoes - Black - Mens
$ 110.00
Size Guide
---
Stay comfortable even while on the move with the new Rockport Active RocSports Lite Mudguard casual oxford. Constructed with comfort and style in mind, this striking men's lace-up is built...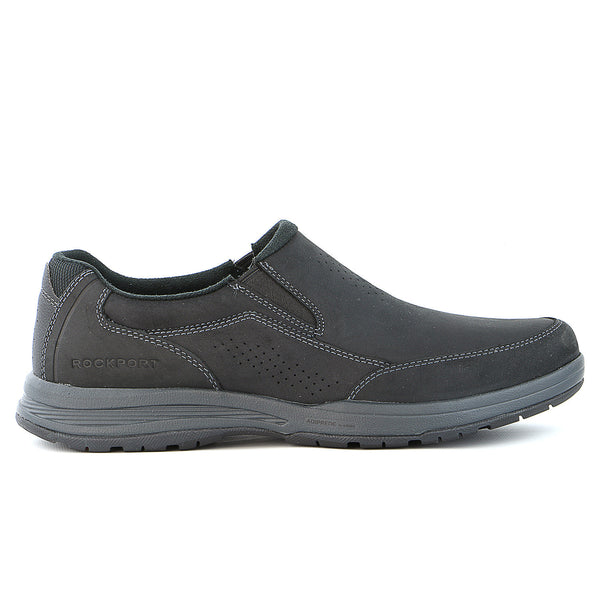 Rockport Barecove Park Slip On Shoe - Black Oiled - Mens
$ 120.00
Size Guide
---
Since 1971, Rockport has been incorporating the comfort of sport technology into stylish footwear to bring you shoes that can easily support you from the workweek to your weekend errands....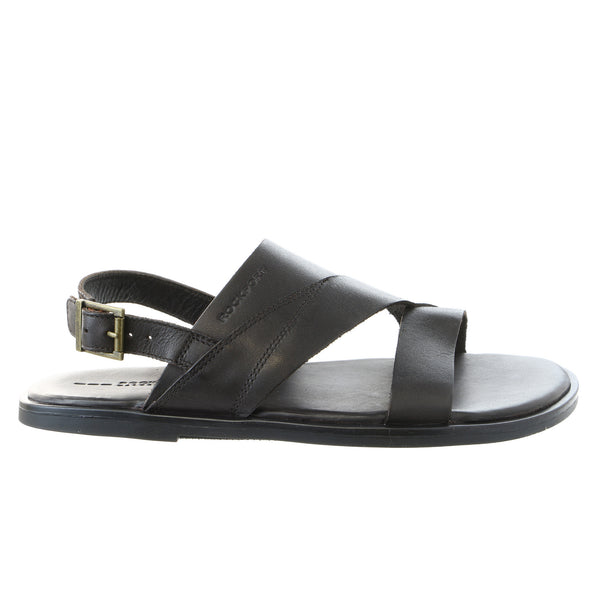 Rockport Beach Affair Back Strap Dress Sandal Shoe - Dark Brown Veg Tan - Mens
$ 80.00
Size Guide
---
Skip the flip-flops and slip into the handsome, low-profile Rockport Beach Affair Back Strap sandal. Accented with understated stitching details, this men's sandal boasts a premium leather upper in a...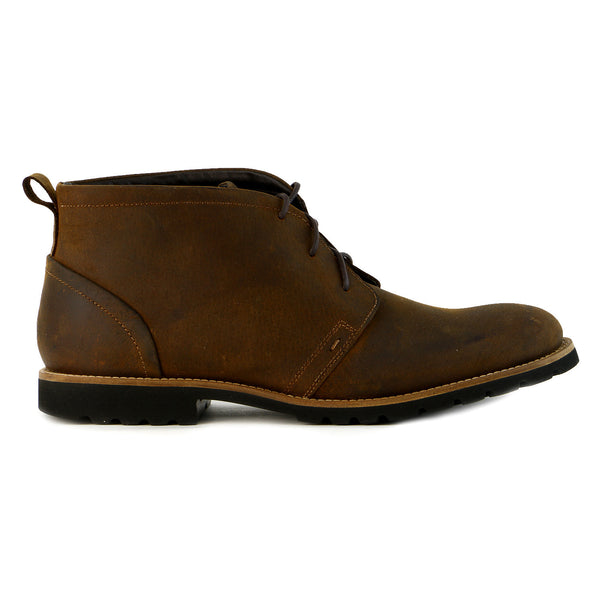 Rockport Charson Lace-Up Boot - Dark Brown Crazy Horse - Mens
$ 140.00
Size Guide
---
Rockport has always been one step ahead of the times, believing the perfect shoe has not yet been invented. This positive dissatisfaction compels them to constantly improve upon their footwear....
Size Chart
Shoe Width Chart
Men's Shoe Widths
2A
B
D
2E
4E
6E
X-Narrow
Narrow
Standard
Wide
X-Wide
XX-Wide
Women's Shoe Widths
4A
2A
B
D
2E
4E
X-Narrow
Narrow
Standard
Wide
X-Wide
XX-Wide
Kids' Shoe Widths
N
M
W
X-Wide
Narrow
Standard
Wide
X-Wide
Shoe Size Chart
Because the foot is three-dimensional, any two-dimensional measuring tool, such as a ruler or Brannock device®, can only approximate your true shoe size. Please also keep in mind the manufacturers use different lasts to construct their shoes, and sizing may vary accordingly.
Women's Size Conversions

 

| US Sizes | Euro Sizes | UK Sizes | Inches | CM |
| --- | --- | --- | --- | --- |
| 4 | 35 | 2 | 8.1875" | 20.8 |
| 4.5 | 35 | 2.5 | 8.375" | 21.3 |
| 5 | 35-36 | 3 | 8.5" | 21.6 |
| 5.5 | 36 | 3.5 | 8.75" | 22.2 |
| 6 | 36-37 | 4 | 8.875" | 22.5 |
| 6.5 | 37 | 4.5 | 9.0625" | 23 |
| 7 | 37-38 | 5 | 9.25" | 23.5 |
| 7.5 | 38 | 5.5 | 9.375" | 23.8 |
| 8 | 38-39 | 6 | 9.5" | 24.1 |
| 8.5 | 39 | 6.5 | 9.6875" | 24.6 |
| 9 | 39-40 | 7 | 9.875" | 25.1 |
| 9.5 | 40 | 7.5 | 10" | 25.4 |
| 10 | 40-41 | 8 | 10.1875" | 25.9 |
| 10.5 | 41 | 8.5 | 10.3125" | 26.2 |
| 11 | 41-42 | 9 | 10.5" | 26.7 |
| 11.5 | 42 | 9.5 | 10.6875" | 27.1 |
| 12 | 42-43 | 10 | 10.875" | 27.6 |
 

Men's Size Conversions

 

| US Sizes | Euro Sizes | UK Sizes | Inches | CM |
| --- | --- | --- | --- | --- |
| 6 | 39 | 5.5 | 9.25" | 23.5 |
| 6.5 | 39 | 6 | 9.5" | 24.1 |
| 7 | 40 | 6.5 | 9.625" | 24.4 |
| 7.5 | 40-41 | 7 | 9.75" | 24.8 |
| 8 | 41 | 7.5 | 9.9375" | 25.4 |
| 8.5 | 41-42 | 8 | 10.125" | 25.7 |
| 9 | 42 | 8.5 | 10.25" | 26 |
| 9.5 | 42-43 | 9 | 10.4375" | 26.7 |
| 10 | 43 | 9.5 | 10.5625" | 27 |
| 10.5 | 43-44 | 10 | 10.75" | 27.3 |
| 11 | 44 | 10.5 | 10.9375" | 27.9 |
| 11.5 | 44-45 | 11 | 11.125" | 28.3 |
| 12 | 45 | 11.5 | 11.25" | 28.6 |
| 13 | 46 | 12.5 | 11.5625" | 29.4 |
| 14 | 47 | 13.5 | 11.875" | 30.2 |
| 15 | 48 | 14.5 | 12.1875" | 31 |
| 16 | 49 | 15.5 | 12.5" | 31.8 |
 

Big Kid Size Conversions (7 – 12 years)

 

| US Sizes | Euro Sizes | UK Sizes | Inches | CM |
| --- | --- | --- | --- | --- |
| 3.5 | 35 | 2.5 | 8.625" | 21.9 |
| 4 | 36 | 3 | 8.75" | 22.2 |
| 4.5 | 36 | 3.5 | 9" | 22.9 |
| 5 | 37 | 4 | 9.125" | 23.2 |
| 5.5 | 37 | 4.5 | 9.25" | 23.5 |
| 6 | 38 | 5 | 9.5" | 24.1 |
| 6.5 | 38 | 5.5 | 9.625" | 24.4 |
| 7 | 39 | 6 | 9.75" | 24.8 |
 

Little Kid Size Conversions (4 – 7 years)

 

| US Sizes | Euro Sizes | UK Sizes | Inches | CM |
| --- | --- | --- | --- | --- |
| 10.5 | 27 | 9.5 | 6.625" | 16.8 |
| 11 | 28 | 10 | 6.75" | 17.1 |
| 11.5 | 29 | 10.5 | 7" | 17.8 |
| 12 | 30 | 11 | 7.125" | 18.1 |
| 12.5 | 30 | 11.5 | 7.25" | 18.4 |
| 13 | 31 | 12 | 7.5" | 19.1 |
| 13.5 | 31 | 12.5 | 7.625" | 19.4 |
| 1 | 32 | 13 | 7.75" | 19.7 |
| 1.5 | 33 | 14 | 8" | 20.3 |
| 2 | 33 | 1 | 8.125" | 20.6 |
| 2.5 | 34 | 1.5 | 8.25" | 21 |
| 3 | 34 | 2 | 8.5" | 21.6 |
 

Toddler Size Conversions (9 Months – 4 years)

 

| US Sizes | Euro Sizes | UK Sizes | Inches | CM |
| --- | --- | --- | --- | --- |
| 3.5 | 19 | 2.5 | 4.25" | 10.8 |
| 4 | 19 | 3 | 4.5" | 11.4 |
| 4.5 | 20 | 3.5 | 4.625" | 11.7 |
| 5 | 20 | 4 | 4.75" | 12.1 |
| 5.5 | 21 | 4.5 | 5" | 12.7 |
| 6 | 22 | 5 | 5.125" | 13 |
| 6.5 | 22 | 5.5 | 5.25" | 13.3 |
| 7 | 23 | 6 | 5.5" | 14 |
| 7.5 | 23 | 6.5 | 5.625" | 14.3 |
| 8 | 24 | 7 | 5.75" | 14.6 |
| 8.5 | 25 | 7.5 | 6" | 15.2 |
| 9 | 25 | 8 | 6.125" | 15.6 |
| 9.5 | 26 | 8.5 | 6.25" | 15.9 |
| 10 | 27 | 9 | 6.5" | 16.5 |
 

Infant Size Conversions (0 – 9 months)

 

| US Sizes | Euro Sizes | UK Sizes | Inches | CM |
| --- | --- | --- | --- | --- |
| 0 | 15 | 0 | 3.125" | 7.9 |
| 1 | 16 | 0.5 | 3.5" | 8.9 |
| 1.5 | 17 | 1 | 3.625" | 9.2 |
| 2 | 17 | 1 | 3.75" | 9.5 |
| 2.5 | 18 | 1.5 | 4" | 10.2 |
| 3 | 18 | 2 | 4.125" | 10.5 |