Camelbak M.U.L.E. 100 OZ HYDRATION PACK
$ 115.00
Size Guide
---
An updated classic, designed for max stability on technical terrain. The M.U.L.E.® bike pack combines 12 liters total storage with a 3-liter Crux™ reservoir with Quicklink™. The Air Director™ back panel and ventilated harness keep you cool and comfortable, while the removeable stability belt offers another layer of customized fit. An integrated tool roll, secure zip pockets, and exterior helmet carry serve up versatility and organization. Partially made with post-consumer recycled materials.
Air Director™Back Panel: Channels air flow to keep you cool


Removeable Stability Belt: For additional fit and stability


Ventilated Harness: Lightweight and breathable


Adjustable Sternum Strap: Offers a range of adjustments for a custom fit and increased stability


Secure Phone Pocket: Keep essentials safe and easy to access


Stretch Overflow Pocket: Quickly stash or shed an extra layer


Magnetic Tube Trap™Management: Keeps your tube secure and accessible when you need it


Integrated Tool Organization: Keep your CO2 cartridges, patch kits and more right where you can find them


Helmet and Armor Carry: Stow and secure helmet, knee and elbow pads


Elastic Pump Loop


Reflectivity: For low light safety


Made with Sustainable Materials
---
Related Items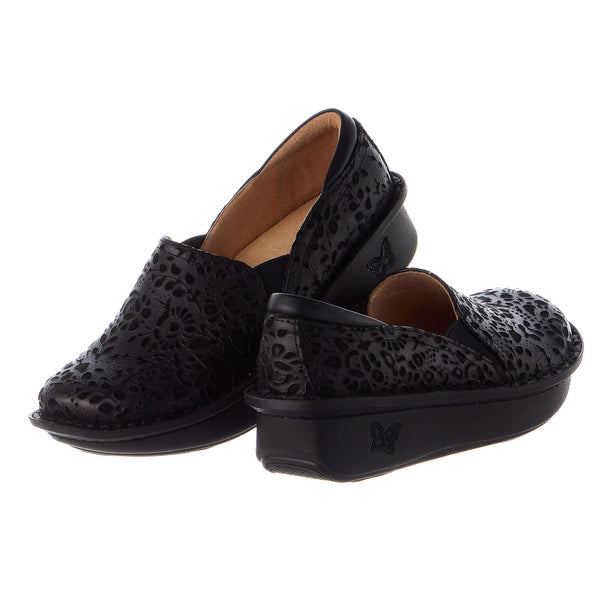 Alegria Debra Slip-On - Women's
$ 129.95
Size Guide
---
Beautiful detailing makes the Alegria Debra Professional Pattern clog a great addition to any look. Set in a gorgeous leather upper with lab rated slip resistant outsole and stain-proof leather...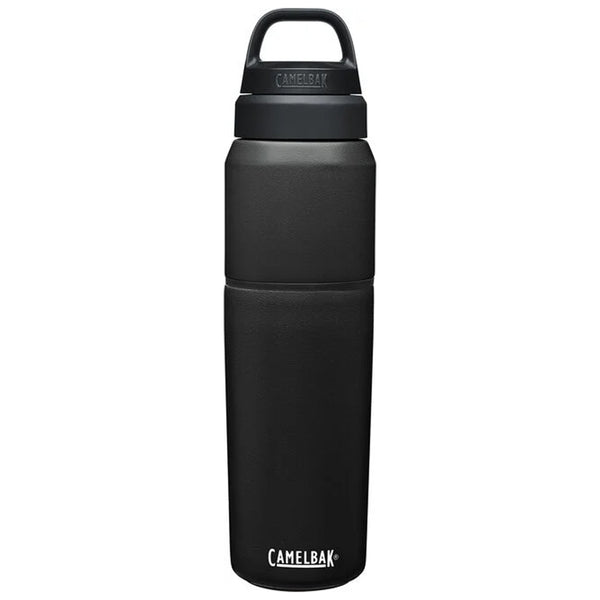 Camelbak MultiBev 22 oz Bottle / 16 oz Cup, Insulated Stainless Steel
$ 50.00
Size Guide
---
The ultimate beverage multi-tasker for on-the-go sustainability and versatility. MultiBev is a 2-in-1 vessel that serves as both a water bottle and detachable travel cup for convenience you can carry....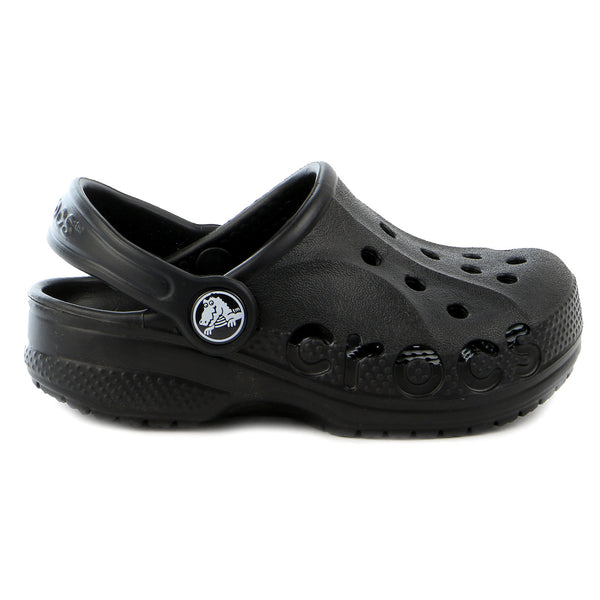 Crocs Baya Clog Shoe - Black - Boys
$ 28.00
Size Guide
---
Kids can make a comfy Crocs statement with the Crocs Baya Kids' clog. A twist on our classic signature clog, it features the lightweight, durable build kids love—plus a cut-out...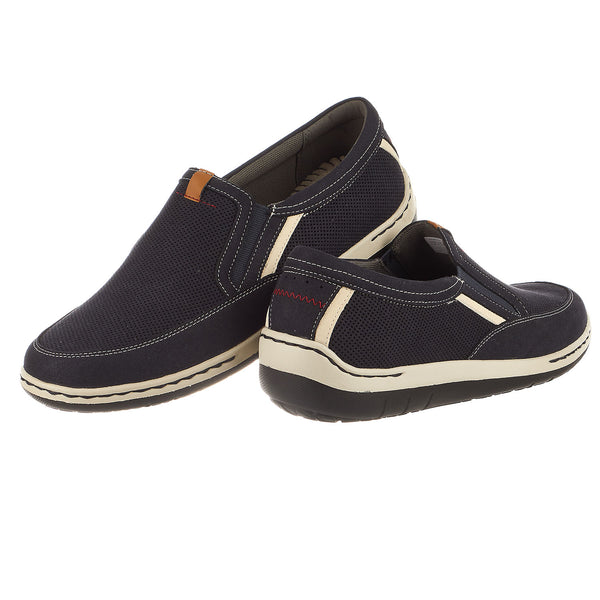 Dunham FITSYNC SLIP-ON - Mens
$ 100.00
Size Guide
---
Forget the dog. You'll find a new best friend in the FitSync – a good-looking' Slip On that fits and feels like your slippers. Flexible uppers and a twin gore...
Size Chart
Shoe Width Chart
Men's Shoe Widths
2A
B
D
2E
4E
6E
X-Narrow
Narrow
Standard
Wide
X-Wide
XX-Wide
Women's Shoe Widths
4A
2A
B
D
2E
4E
X-Narrow
Narrow
Standard
Wide
X-Wide
XX-Wide
Kids' Shoe Widths
N
M
W
X-Wide
Narrow
Standard
Wide
X-Wide
Shoe Size Chart
Because the foot is three-dimensional, any two-dimensional measuring tool, such as a ruler or Brannock device®, can only approximate your true shoe size. Please also keep in mind the manufacturers use different lasts to construct their shoes, and sizing may vary accordingly.
Women's Size Conversions

 

| US Sizes | Euro Sizes | UK Sizes | Inches | CM |
| --- | --- | --- | --- | --- |
| 4 | 35 | 2 | 8.1875" | 20.8 |
| 4.5 | 35 | 2.5 | 8.375" | 21.3 |
| 5 | 35-36 | 3 | 8.5" | 21.6 |
| 5.5 | 36 | 3.5 | 8.75" | 22.2 |
| 6 | 36-37 | 4 | 8.875" | 22.5 |
| 6.5 | 37 | 4.5 | 9.0625" | 23 |
| 7 | 37-38 | 5 | 9.25" | 23.5 |
| 7.5 | 38 | 5.5 | 9.375" | 23.8 |
| 8 | 38-39 | 6 | 9.5" | 24.1 |
| 8.5 | 39 | 6.5 | 9.6875" | 24.6 |
| 9 | 39-40 | 7 | 9.875" | 25.1 |
| 9.5 | 40 | 7.5 | 10" | 25.4 |
| 10 | 40-41 | 8 | 10.1875" | 25.9 |
| 10.5 | 41 | 8.5 | 10.3125" | 26.2 |
| 11 | 41-42 | 9 | 10.5" | 26.7 |
| 11.5 | 42 | 9.5 | 10.6875" | 27.1 |
| 12 | 42-43 | 10 | 10.875" | 27.6 |
 

Men's Size Conversions

 

| US Sizes | Euro Sizes | UK Sizes | Inches | CM |
| --- | --- | --- | --- | --- |
| 6 | 39 | 5.5 | 9.25" | 23.5 |
| 6.5 | 39 | 6 | 9.5" | 24.1 |
| 7 | 40 | 6.5 | 9.625" | 24.4 |
| 7.5 | 40-41 | 7 | 9.75" | 24.8 |
| 8 | 41 | 7.5 | 9.9375" | 25.4 |
| 8.5 | 41-42 | 8 | 10.125" | 25.7 |
| 9 | 42 | 8.5 | 10.25" | 26 |
| 9.5 | 42-43 | 9 | 10.4375" | 26.7 |
| 10 | 43 | 9.5 | 10.5625" | 27 |
| 10.5 | 43-44 | 10 | 10.75" | 27.3 |
| 11 | 44 | 10.5 | 10.9375" | 27.9 |
| 11.5 | 44-45 | 11 | 11.125" | 28.3 |
| 12 | 45 | 11.5 | 11.25" | 28.6 |
| 13 | 46 | 12.5 | 11.5625" | 29.4 |
| 14 | 47 | 13.5 | 11.875" | 30.2 |
| 15 | 48 | 14.5 | 12.1875" | 31 |
| 16 | 49 | 15.5 | 12.5" | 31.8 |
 

Big Kid Size Conversions (7 – 12 years)

 

| US Sizes | Euro Sizes | UK Sizes | Inches | CM |
| --- | --- | --- | --- | --- |
| 3.5 | 35 | 2.5 | 8.625" | 21.9 |
| 4 | 36 | 3 | 8.75" | 22.2 |
| 4.5 | 36 | 3.5 | 9" | 22.9 |
| 5 | 37 | 4 | 9.125" | 23.2 |
| 5.5 | 37 | 4.5 | 9.25" | 23.5 |
| 6 | 38 | 5 | 9.5" | 24.1 |
| 6.5 | 38 | 5.5 | 9.625" | 24.4 |
| 7 | 39 | 6 | 9.75" | 24.8 |
 

Little Kid Size Conversions (4 – 7 years)

 

| US Sizes | Euro Sizes | UK Sizes | Inches | CM |
| --- | --- | --- | --- | --- |
| 10.5 | 27 | 9.5 | 6.625" | 16.8 |
| 11 | 28 | 10 | 6.75" | 17.1 |
| 11.5 | 29 | 10.5 | 7" | 17.8 |
| 12 | 30 | 11 | 7.125" | 18.1 |
| 12.5 | 30 | 11.5 | 7.25" | 18.4 |
| 13 | 31 | 12 | 7.5" | 19.1 |
| 13.5 | 31 | 12.5 | 7.625" | 19.4 |
| 1 | 32 | 13 | 7.75" | 19.7 |
| 1.5 | 33 | 14 | 8" | 20.3 |
| 2 | 33 | 1 | 8.125" | 20.6 |
| 2.5 | 34 | 1.5 | 8.25" | 21 |
| 3 | 34 | 2 | 8.5" | 21.6 |
 

Toddler Size Conversions (9 Months – 4 years)

 

| US Sizes | Euro Sizes | UK Sizes | Inches | CM |
| --- | --- | --- | --- | --- |
| 3.5 | 19 | 2.5 | 4.25" | 10.8 |
| 4 | 19 | 3 | 4.5" | 11.4 |
| 4.5 | 20 | 3.5 | 4.625" | 11.7 |
| 5 | 20 | 4 | 4.75" | 12.1 |
| 5.5 | 21 | 4.5 | 5" | 12.7 |
| 6 | 22 | 5 | 5.125" | 13 |
| 6.5 | 22 | 5.5 | 5.25" | 13.3 |
| 7 | 23 | 6 | 5.5" | 14 |
| 7.5 | 23 | 6.5 | 5.625" | 14.3 |
| 8 | 24 | 7 | 5.75" | 14.6 |
| 8.5 | 25 | 7.5 | 6" | 15.2 |
| 9 | 25 | 8 | 6.125" | 15.6 |
| 9.5 | 26 | 8.5 | 6.25" | 15.9 |
| 10 | 27 | 9 | 6.5" | 16.5 |
 

Infant Size Conversions (0 – 9 months)

 

| US Sizes | Euro Sizes | UK Sizes | Inches | CM |
| --- | --- | --- | --- | --- |
| 0 | 15 | 0 | 3.125" | 7.9 |
| 1 | 16 | 0.5 | 3.5" | 8.9 |
| 1.5 | 17 | 1 | 3.625" | 9.2 |
| 2 | 17 | 1 | 3.75" | 9.5 |
| 2.5 | 18 | 1.5 | 4" | 10.2 |
| 3 | 18 | 2 | 4.125" | 10.5 |