Adidas Outdoor AX 2 Hiking Shoe - Women's
$ 80.00
Size Guide
---
The Adidas Women's AX 2 Hiking Shoe is a low-profile performer for getting out on the trails. With a women-specific fit, a mesh and textile upper for breathability, and an EVA and AdiPrene midsole for support and cushioning, it's a multi-use tool that can take you from high-intensity to low, or from mid-mountain to midtown.
---
Related Items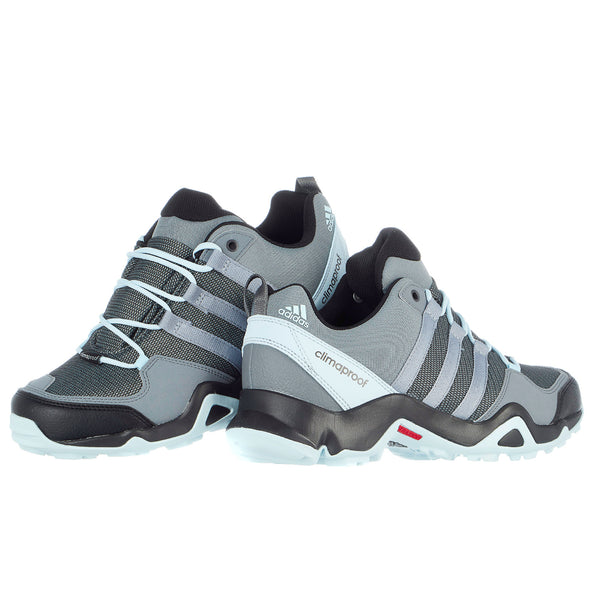 Adidas Outdoor AX 2 CP Hiking Shoe - Women's
$ 110.00
Size Guide
---
This versatile, waterproof hiking shoe is engineered to provide stability and protection from the elements whether you're navigating the trails or dodging puddles on the sidewalk. Breathable CLIMAPROOF® technology keeps...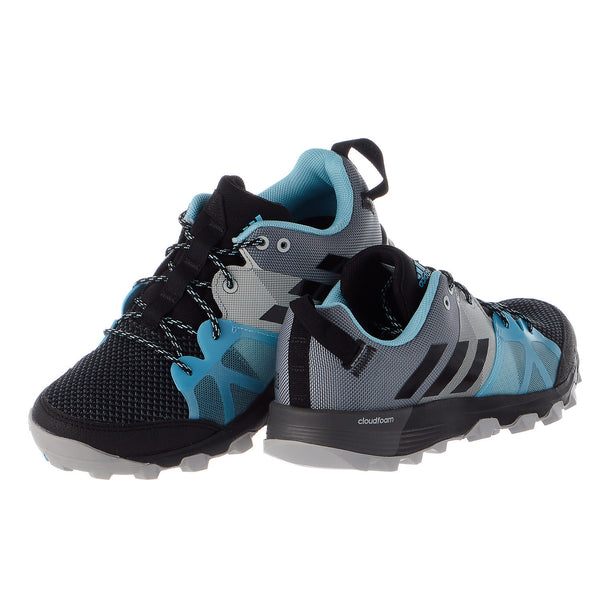 Adidas Outdoor Kanadia 8.1 Trail - Women's
$ 80.00
Size Guide
---
Runner type: neutral Air mesh upper for maximum breathability Durable forefoot overlays Breathable mesh lining cloudfoam midsole for step-in comfort and superior cushioning; Enjoy the comfort and performance of OrthoLite®...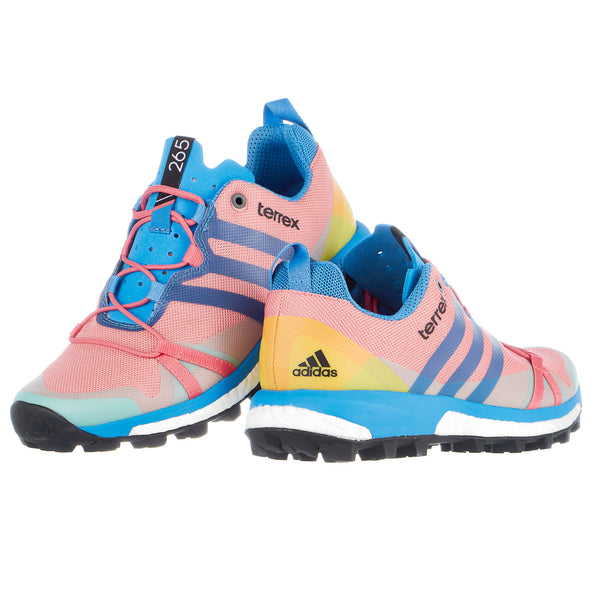 Adidas Outdoor Terrex Agravic Round Toe Canvas Trail Running - Women's
$ 135.00
Size Guide
---
Synthetic Lug Sole sole Upper: Abrasion resistant weldings for protection Midsole: Boost offers endless energy in the mountains and high adaptability on rocky surfaces Outsole: Continental rubber for extraordinary grip...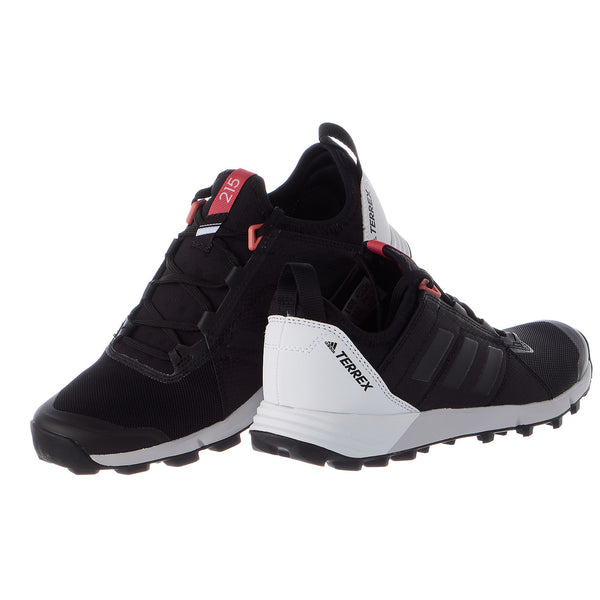 Adidas Sport Performance Terrex Agravic Speed Textile Athletic Sneakers - Women's
$ 120.00
Size Guide
---
Textile Imported Lug Sole sole Shaft measures approximately Low-Top" from arch Upper: Breathable sock like construction for a snug fit and comfort
Size Chart
Shoe Width Chart
Men's Shoe Widths
2A
B
D
2E
4E
6E
X-Narrow
Narrow
Standard
Wide
X-Wide
XX-Wide
Women's Shoe Widths
4A
2A
B
D
2E
4E
X-Narrow
Narrow
Standard
Wide
X-Wide
XX-Wide
Kids' Shoe Widths
N
M
W
X-Wide
Narrow
Standard
Wide
X-Wide
Shoe Size Chart
Because the foot is three-dimensional, any two-dimensional measuring tool, such as a ruler or Brannock device®, can only approximate your true shoe size. Please also keep in mind the manufacturers use different lasts to construct their shoes, and sizing may vary accordingly.
Women's Size Conversions

 

| US Sizes | Euro Sizes | UK Sizes | Inches | CM |
| --- | --- | --- | --- | --- |
| 4 | 35 | 2 | 8.1875" | 20.8 |
| 4.5 | 35 | 2.5 | 8.375" | 21.3 |
| 5 | 35-36 | 3 | 8.5" | 21.6 |
| 5.5 | 36 | 3.5 | 8.75" | 22.2 |
| 6 | 36-37 | 4 | 8.875" | 22.5 |
| 6.5 | 37 | 4.5 | 9.0625" | 23 |
| 7 | 37-38 | 5 | 9.25" | 23.5 |
| 7.5 | 38 | 5.5 | 9.375" | 23.8 |
| 8 | 38-39 | 6 | 9.5" | 24.1 |
| 8.5 | 39 | 6.5 | 9.6875" | 24.6 |
| 9 | 39-40 | 7 | 9.875" | 25.1 |
| 9.5 | 40 | 7.5 | 10" | 25.4 |
| 10 | 40-41 | 8 | 10.1875" | 25.9 |
| 10.5 | 41 | 8.5 | 10.3125" | 26.2 |
| 11 | 41-42 | 9 | 10.5" | 26.7 |
| 11.5 | 42 | 9.5 | 10.6875" | 27.1 |
| 12 | 42-43 | 10 | 10.875" | 27.6 |
 

Men's Size Conversions

 

| US Sizes | Euro Sizes | UK Sizes | Inches | CM |
| --- | --- | --- | --- | --- |
| 6 | 39 | 5.5 | 9.25" | 23.5 |
| 6.5 | 39 | 6 | 9.5" | 24.1 |
| 7 | 40 | 6.5 | 9.625" | 24.4 |
| 7.5 | 40-41 | 7 | 9.75" | 24.8 |
| 8 | 41 | 7.5 | 9.9375" | 25.4 |
| 8.5 | 41-42 | 8 | 10.125" | 25.7 |
| 9 | 42 | 8.5 | 10.25" | 26 |
| 9.5 | 42-43 | 9 | 10.4375" | 26.7 |
| 10 | 43 | 9.5 | 10.5625" | 27 |
| 10.5 | 43-44 | 10 | 10.75" | 27.3 |
| 11 | 44 | 10.5 | 10.9375" | 27.9 |
| 11.5 | 44-45 | 11 | 11.125" | 28.3 |
| 12 | 45 | 11.5 | 11.25" | 28.6 |
| 13 | 46 | 12.5 | 11.5625" | 29.4 |
| 14 | 47 | 13.5 | 11.875" | 30.2 |
| 15 | 48 | 14.5 | 12.1875" | 31 |
| 16 | 49 | 15.5 | 12.5" | 31.8 |
 

Big Kid Size Conversions (7 – 12 years)

 

| US Sizes | Euro Sizes | UK Sizes | Inches | CM |
| --- | --- | --- | --- | --- |
| 3.5 | 35 | 2.5 | 8.625" | 21.9 |
| 4 | 36 | 3 | 8.75" | 22.2 |
| 4.5 | 36 | 3.5 | 9" | 22.9 |
| 5 | 37 | 4 | 9.125" | 23.2 |
| 5.5 | 37 | 4.5 | 9.25" | 23.5 |
| 6 | 38 | 5 | 9.5" | 24.1 |
| 6.5 | 38 | 5.5 | 9.625" | 24.4 |
| 7 | 39 | 6 | 9.75" | 24.8 |
 

Little Kid Size Conversions (4 – 7 years)

 

| US Sizes | Euro Sizes | UK Sizes | Inches | CM |
| --- | --- | --- | --- | --- |
| 10.5 | 27 | 9.5 | 6.625" | 16.8 |
| 11 | 28 | 10 | 6.75" | 17.1 |
| 11.5 | 29 | 10.5 | 7" | 17.8 |
| 12 | 30 | 11 | 7.125" | 18.1 |
| 12.5 | 30 | 11.5 | 7.25" | 18.4 |
| 13 | 31 | 12 | 7.5" | 19.1 |
| 13.5 | 31 | 12.5 | 7.625" | 19.4 |
| 1 | 32 | 13 | 7.75" | 19.7 |
| 1.5 | 33 | 14 | 8" | 20.3 |
| 2 | 33 | 1 | 8.125" | 20.6 |
| 2.5 | 34 | 1.5 | 8.25" | 21 |
| 3 | 34 | 2 | 8.5" | 21.6 |
 

Toddler Size Conversions (9 Months – 4 years)

 

| US Sizes | Euro Sizes | UK Sizes | Inches | CM |
| --- | --- | --- | --- | --- |
| 3.5 | 19 | 2.5 | 4.25" | 10.8 |
| 4 | 19 | 3 | 4.5" | 11.4 |
| 4.5 | 20 | 3.5 | 4.625" | 11.7 |
| 5 | 20 | 4 | 4.75" | 12.1 |
| 5.5 | 21 | 4.5 | 5" | 12.7 |
| 6 | 22 | 5 | 5.125" | 13 |
| 6.5 | 22 | 5.5 | 5.25" | 13.3 |
| 7 | 23 | 6 | 5.5" | 14 |
| 7.5 | 23 | 6.5 | 5.625" | 14.3 |
| 8 | 24 | 7 | 5.75" | 14.6 |
| 8.5 | 25 | 7.5 | 6" | 15.2 |
| 9 | 25 | 8 | 6.125" | 15.6 |
| 9.5 | 26 | 8.5 | 6.25" | 15.9 |
| 10 | 27 | 9 | 6.5" | 16.5 |
 

Infant Size Conversions (0 – 9 months)

 

| US Sizes | Euro Sizes | UK Sizes | Inches | CM |
| --- | --- | --- | --- | --- |
| 0 | 15 | 0 | 3.125" | 7.9 |
| 1 | 16 | 0.5 | 3.5" | 8.9 |
| 1.5 | 17 | 1 | 3.625" | 9.2 |
| 2 | 17 | 1 | 3.75" | 9.5 |
| 2.5 | 18 | 1.5 | 4" | 10.2 |
| 3 | 18 | 2 | 4.125" | 10.5 |